.
---
LATEST ALBUM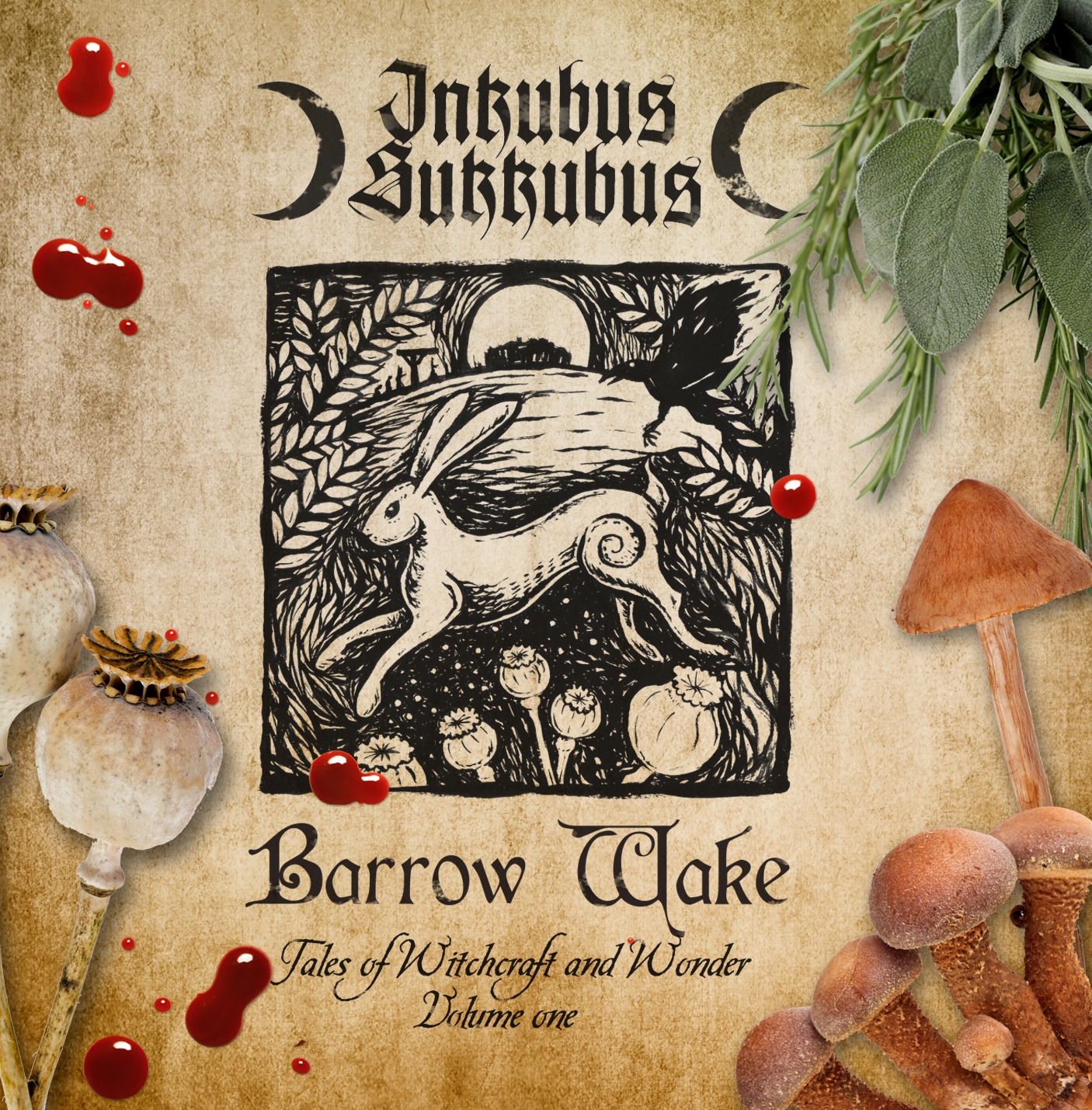 Inkubus Sukkubus – Barrow Wake
Tales of Witchcraft and Wonder, volume 1
~ Gloucestershire Horror Folk ~
Release date: Summer Solstice 2016 (Monday, June 20)
This album contains tracks from previous albums, different versions of previously released material and new material.
Track listing:
1 The Enchanted Realm
2 Woman to Hare (daemon romantica mix)
3 Lost to the Sea
4 Lily Bolane
5 Hopkins Man
6 Forest Hill
7 Corn King (Wicca Man mix)
8 Barrow Wake
9 The Witch of Berkeley (daemon romantica mix)
10 Death and the Virgin
11 The Rape of Maude Bowen
12 Dark Mother (spook mix)
13 The Campden Wonder
Inkubus Sukkubus's 20 th CD release sees them returning to their dark folklore roots.
Formed in the summer of 1989 when Candia Ridley (now McKormack), Tony McKormack, and Adam Henderson met at college in Gloucester studying graphic design, the three students discovered they shared an interest in magic, the supernatural and dark alternative music. Over the ensuing years, the band went through numerous line-up changes – always with Candia and Tony at the core – and travelled extensively, touring their distinctive brand of Gothic Pagan folk rock to such far-flung places as Mexico, Russia, Australia, the USA, Scandinavia, Europe, and the length and breadth of the UK.
As Gloucestershire natives – Candia from the Severnside village of Saul, and Tony from Cheltenham – the two have always had a fascination with the folklore of the area, with songs retelling tales of river goddesses, witch persecution and magical landscapes. As well as looking at more general British mythology – shape-shifting, seasonal agricultural celebrations and witch-finding – the new CD Barrow Wake explores some peculiarly Gloucestershire dark tales while giving a nod towards the horror movies of Candia and Tony's youths, such as The Wicker Man and Blood on Satan's Claw.
We hear the sorry tale of the Witch of Berkeley, a woman who lived life to the full only to find her hedonistic ways catching up with her in spectacular and demonic style; the mystical, almost hallucinogenic realm of Forest Hill, based on Gloucestershire's May Hill; and the county's famously picturesque viewpoint Barrow Wake finds its darker associations explored.
The Rape of Maude Bowen is based on the 'true' stories surrounding Maude's Elm in Cheltenham, dealing with incest, murder and witch persecution; while The Campden Wonder is a similarly fantastic tale with a strange twist, set in the Cotswold town of Chipping Campden in the 17 th century.
To Pre-Order the new Inkubus Sukkubus Album - Barrow Wake please click below:
Pre - Orders are shipped with special rustic packaging
---
Still Available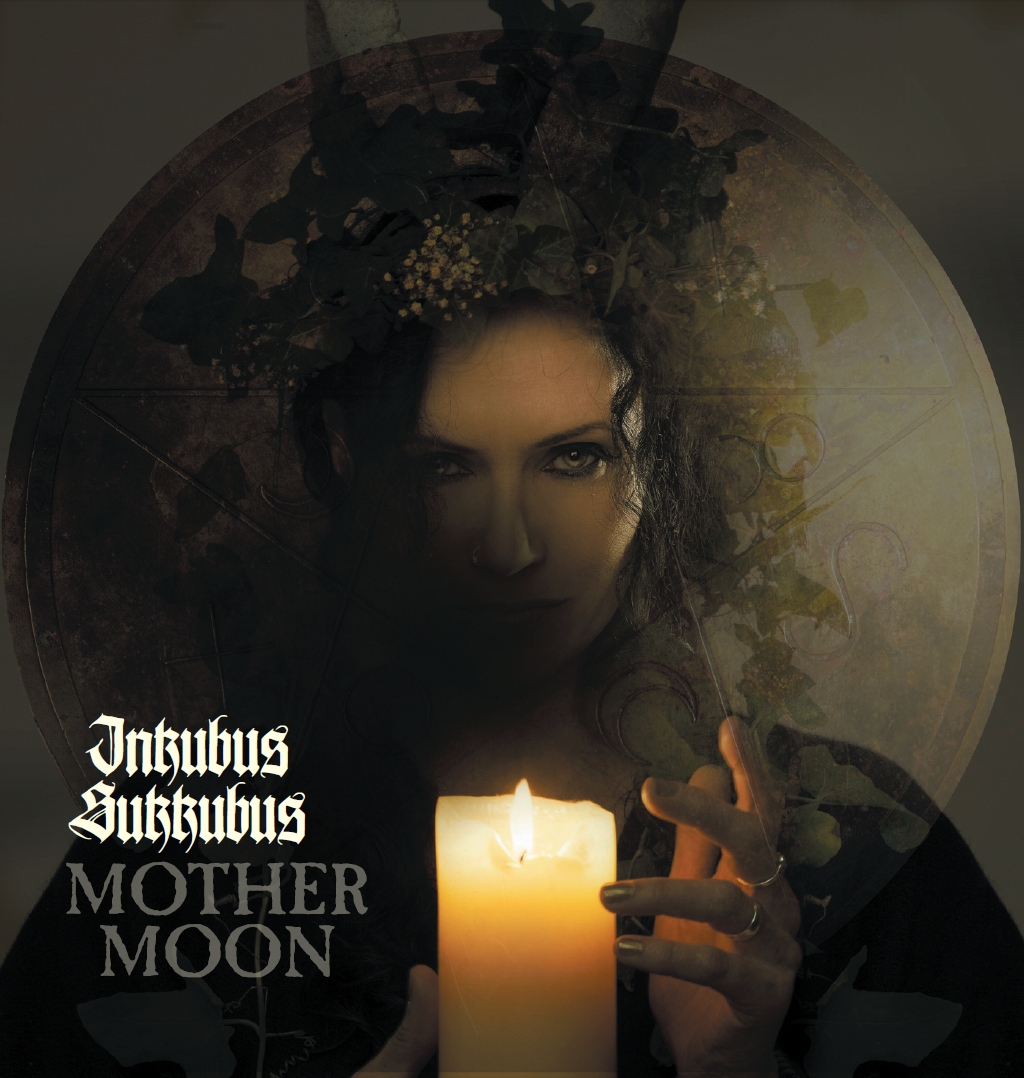 To Order The Mother Moon Album please complete the order form below:
---
BACK IN STOCK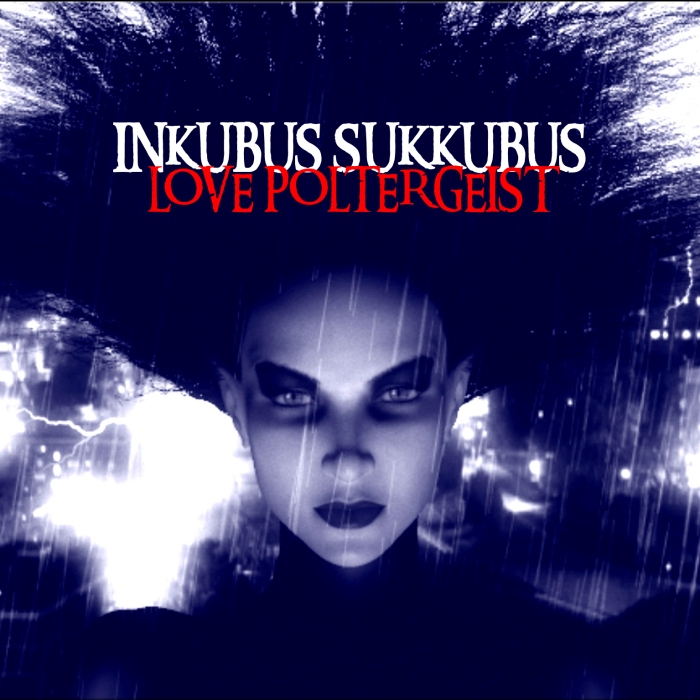 ---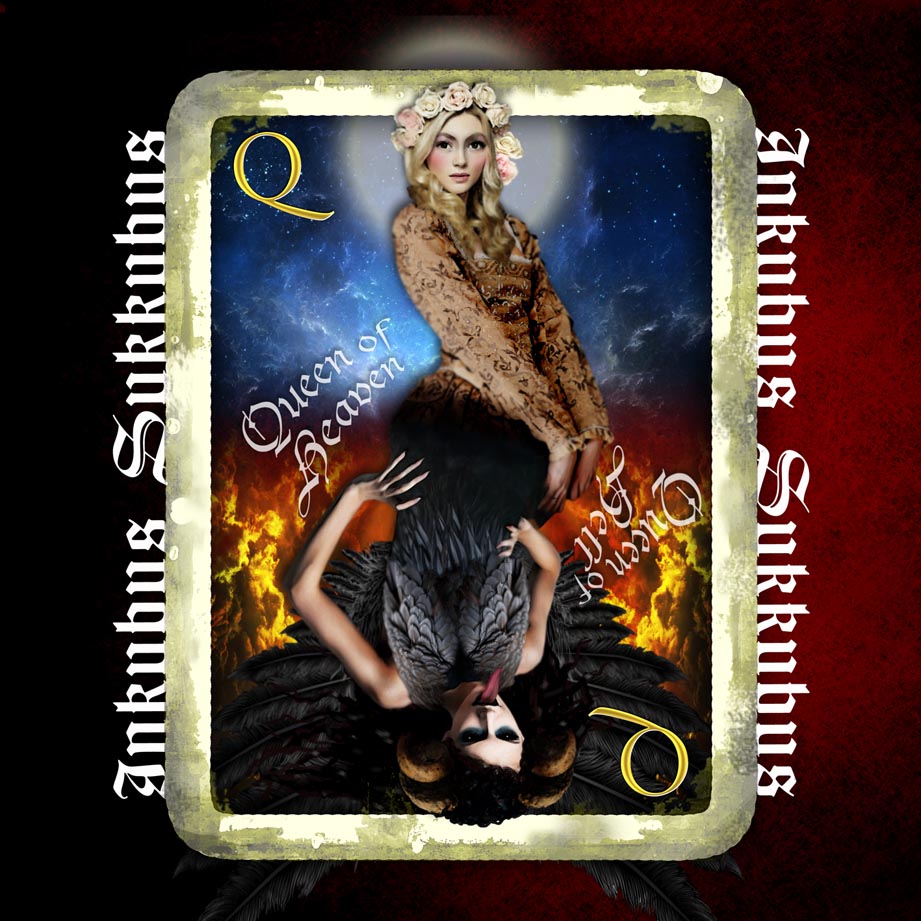 .
Queen of Heaven, Queen of Hell

You can buy this album as a download
Or as a signed CD
.
.
---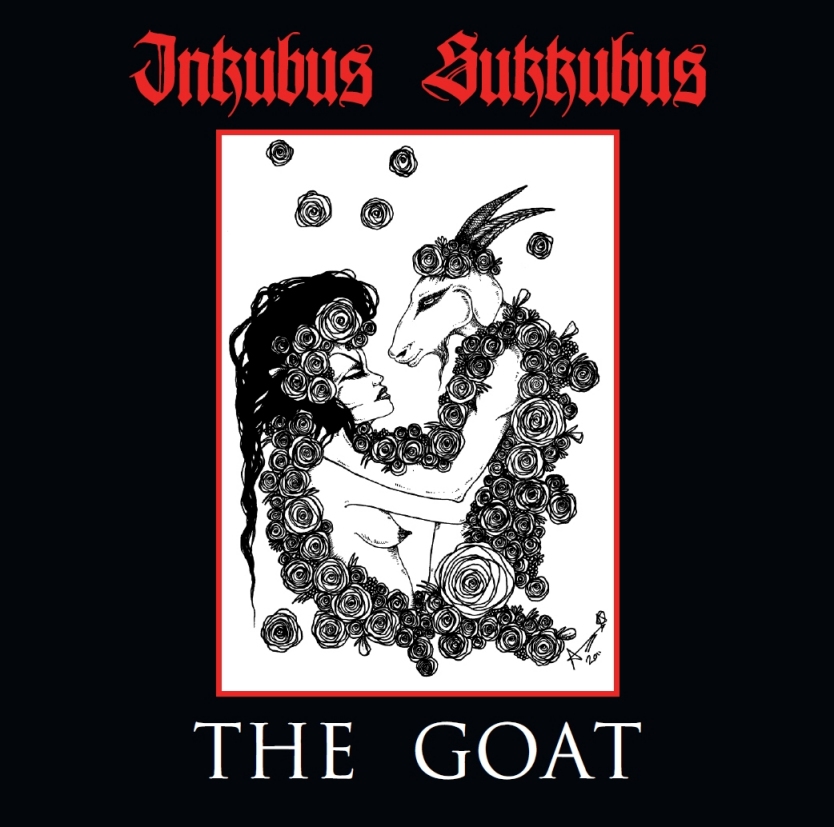 YOU CAN ORDER THIS ALBUM NOW!
.
Or you can buy this album as a download

.
---
.
The Dark Goddess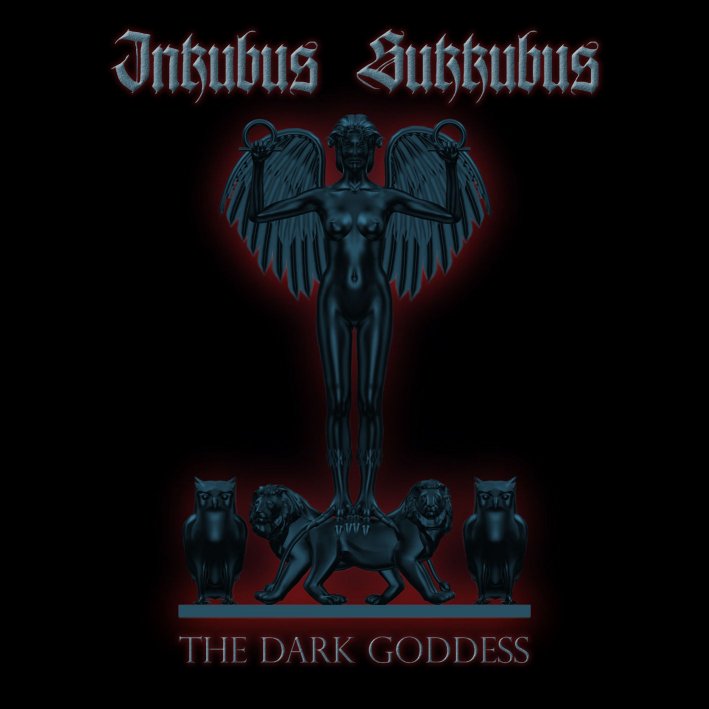 You can now buy the Dark Goddess Album as a download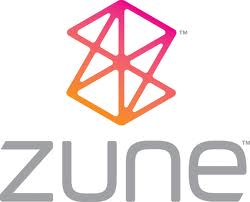 ---
WYTCHES REPRESS
Deluxe digi-pack 2010 Edition
.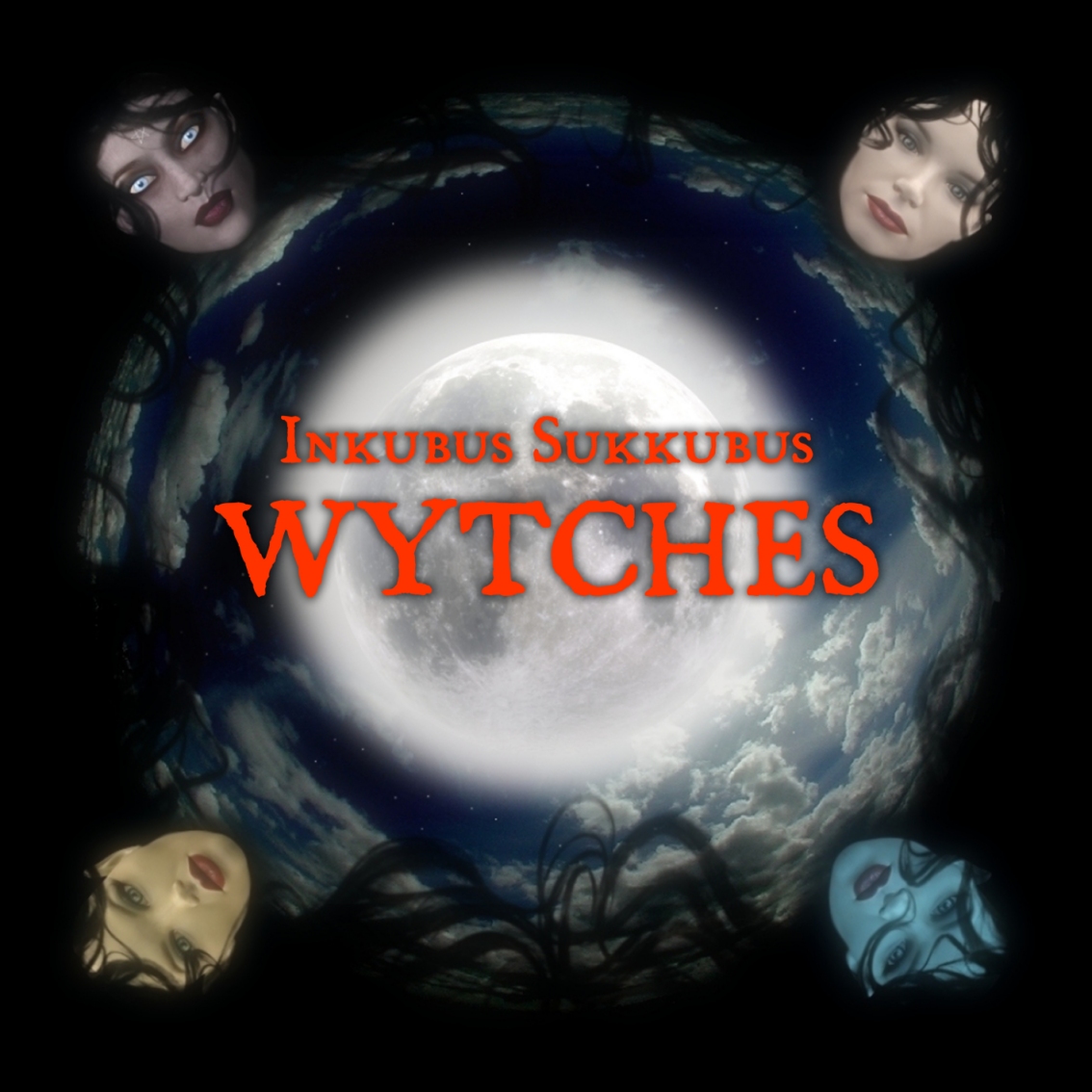 This is a special edition, 21 year aniversary of INKUBUS SUKKUBUS digital re-master.
The cover artwork is based on the original unused design concept which was impossible to produce in 1993
Sorry - Out of Stock for a couple of weeks!
.
.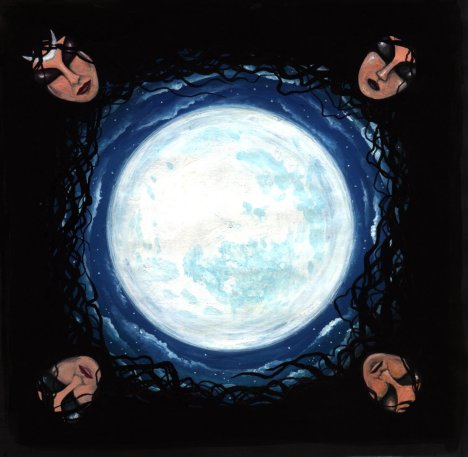 original concept artwork for the WYTCHES album 1993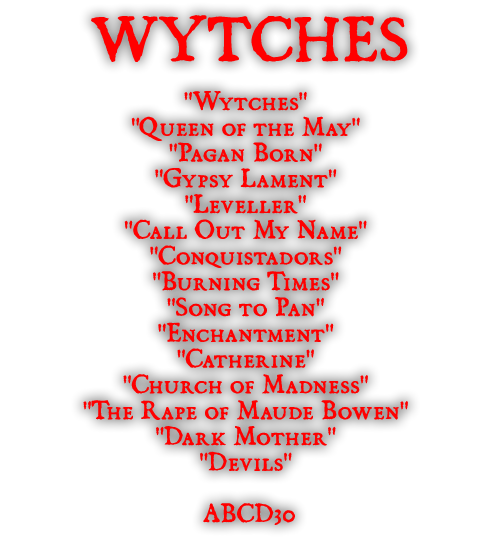 ---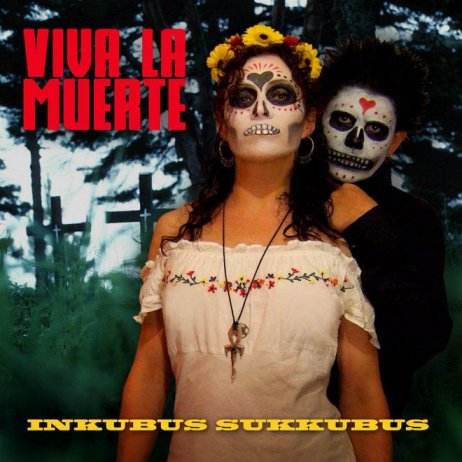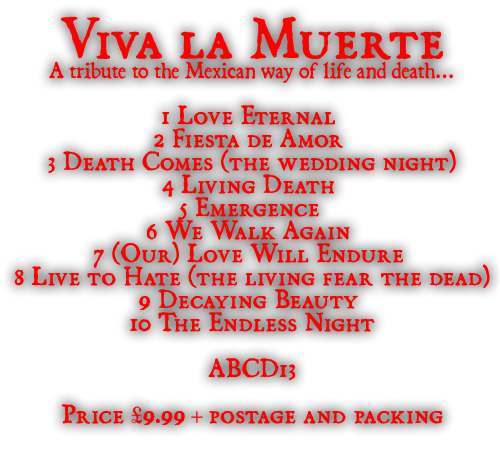 .
  NOW REPRESSED AND BEING SHIPPED
.
STILL AVAILABLE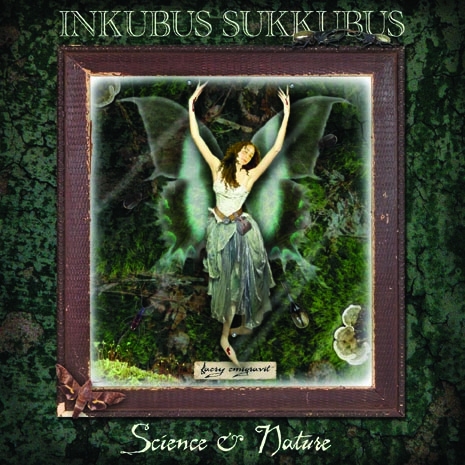 .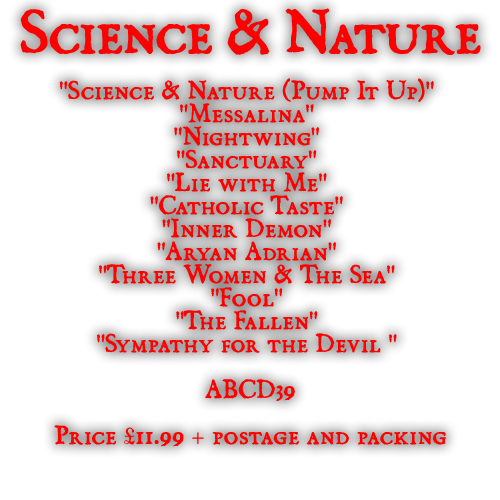 ---

.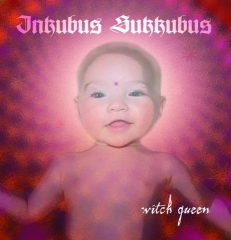 .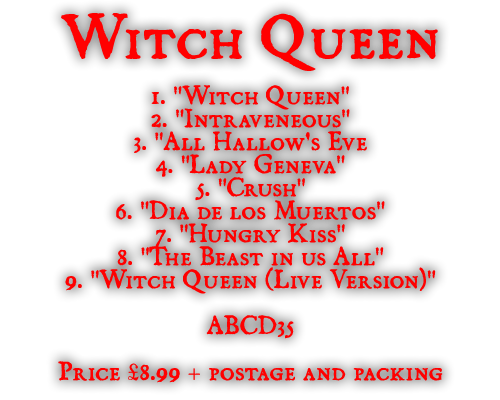 .
.
.
.
.
---
.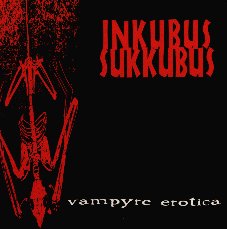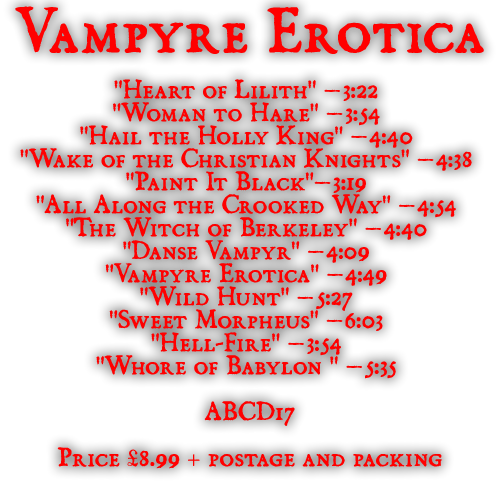 ---
.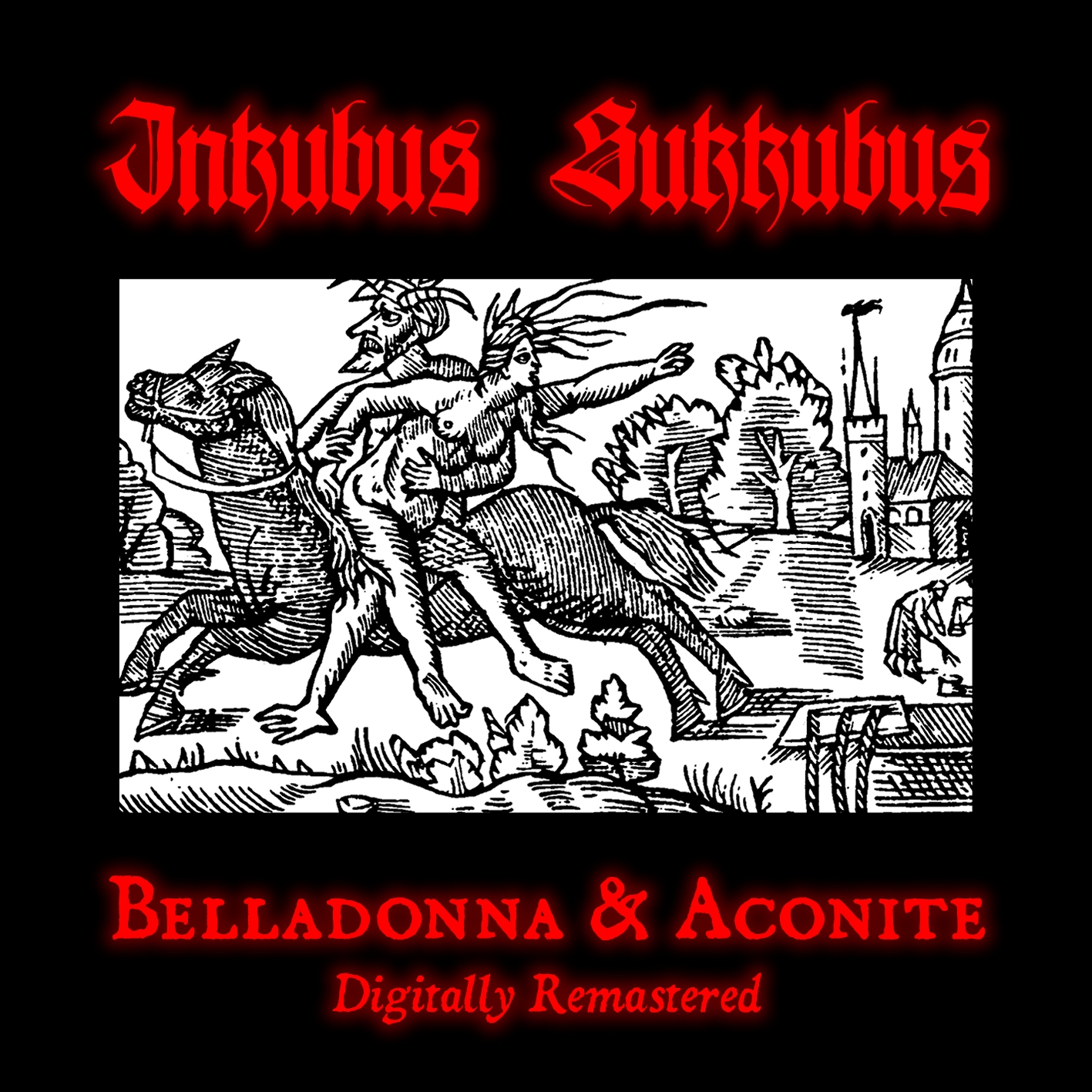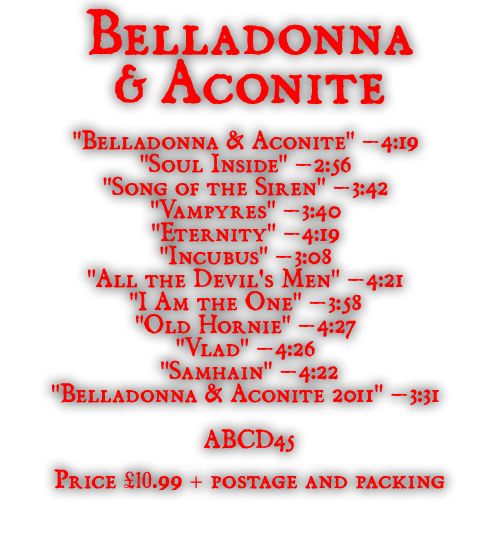 NEW 2011 PRESSING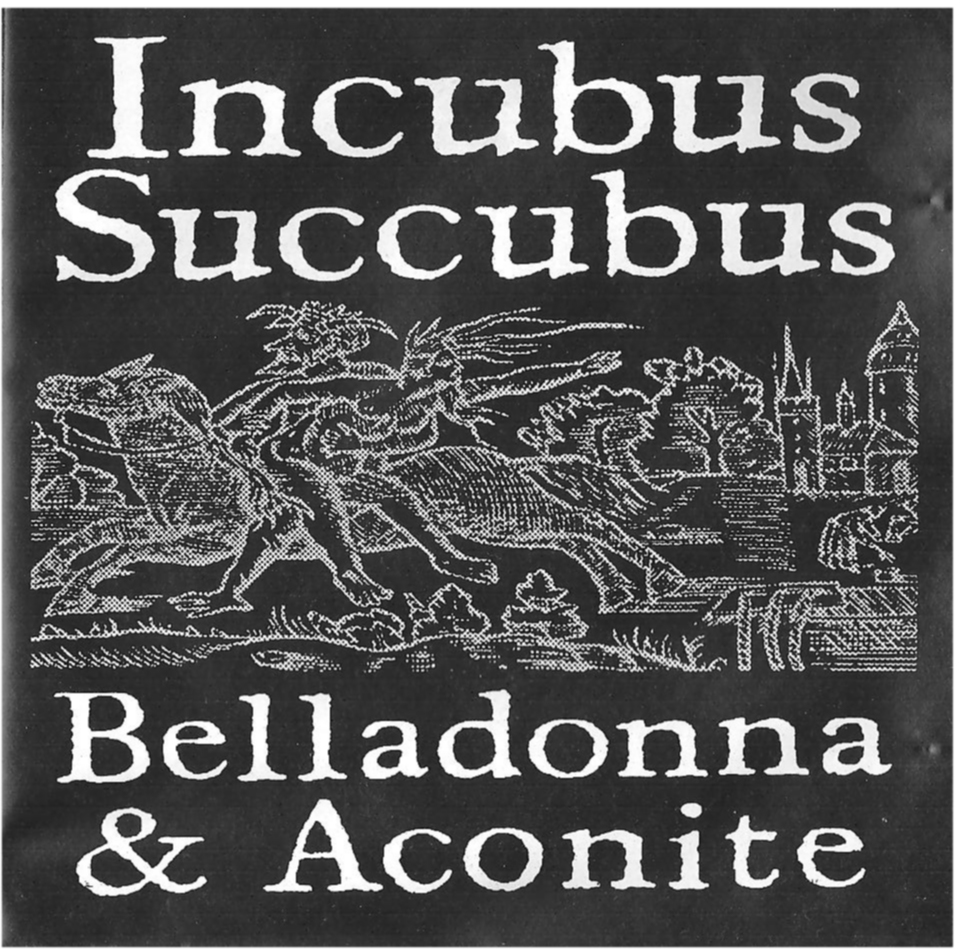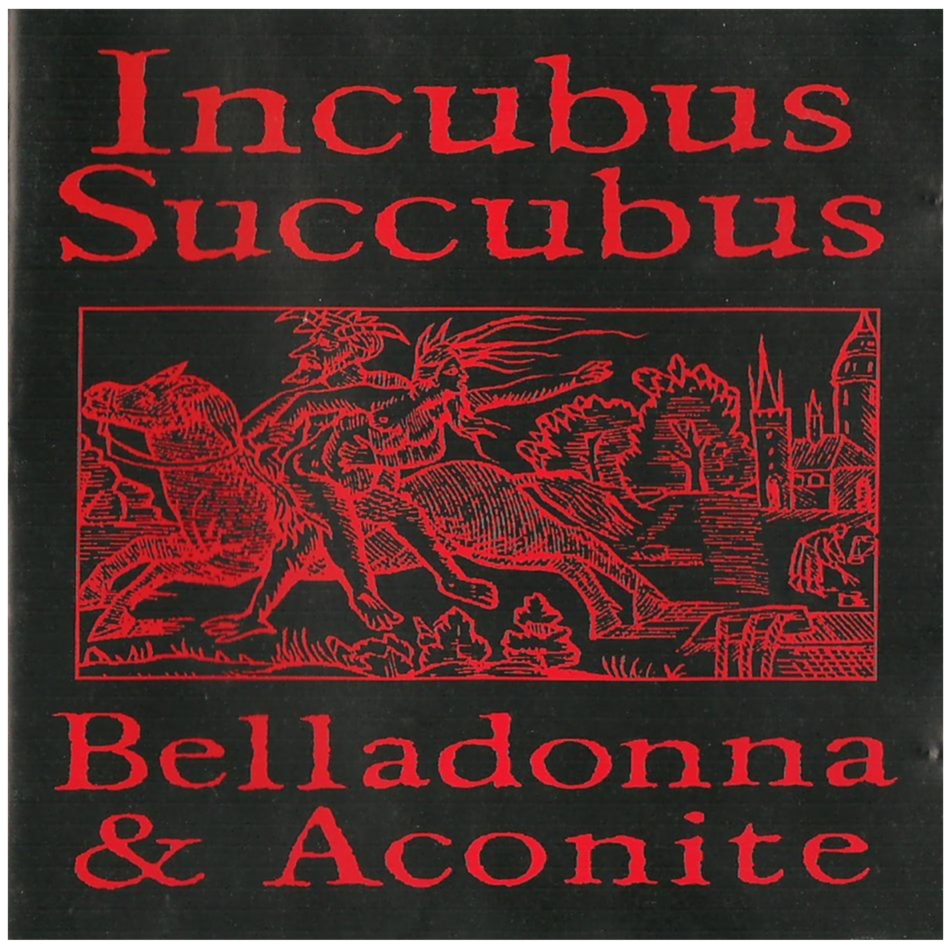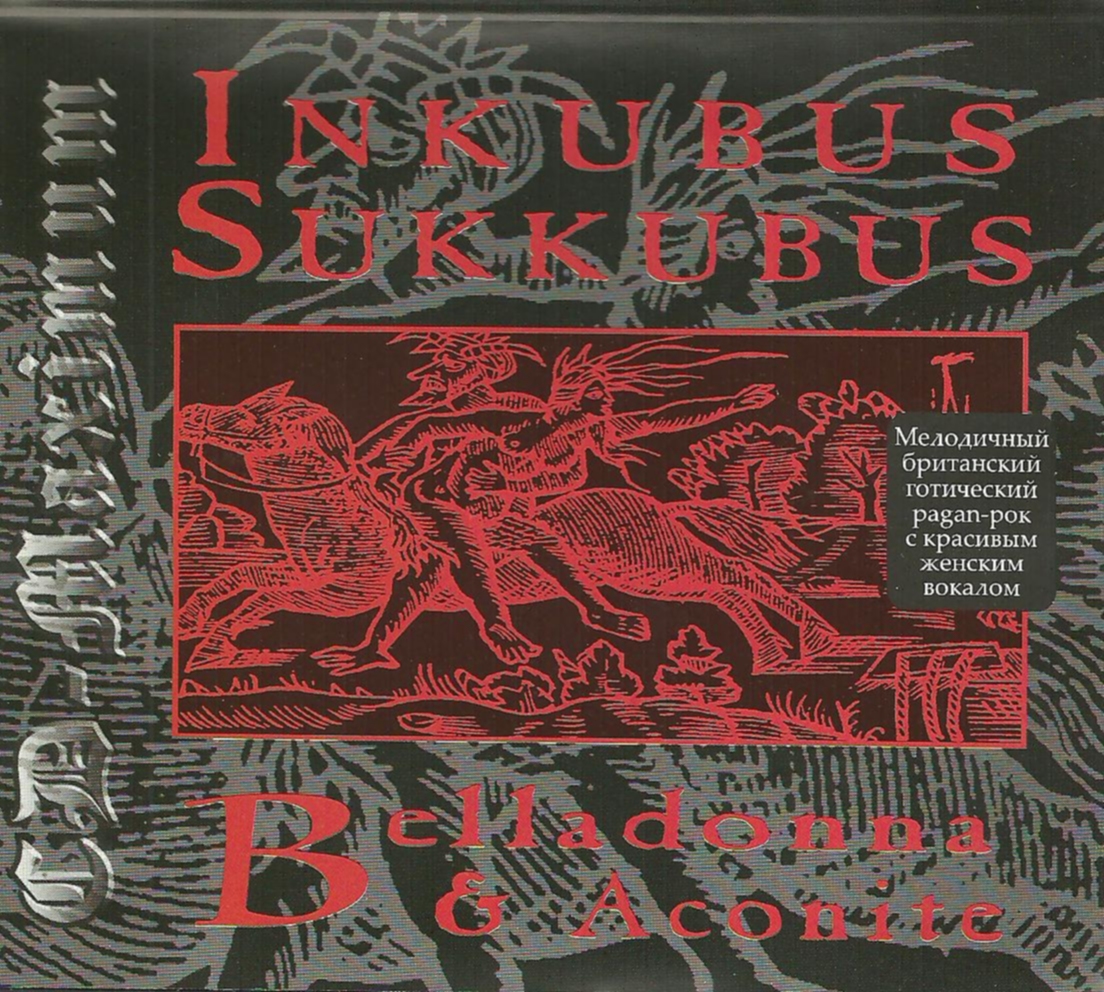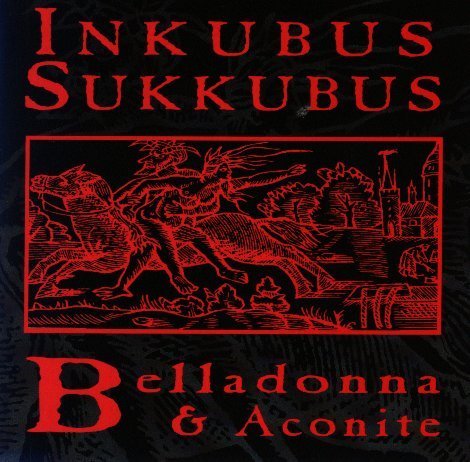 above some of the many previous pressings of Belladonna & Aconite
This album had been repressed many times over the years. The new 2011 pressing is a digital remaster taken from the 1993 original and a bonus 2011 recording of the title track.
.
or you can buy it as a download from the likns below, more to be added soon.


---
OUT OF PRINT ALBUMS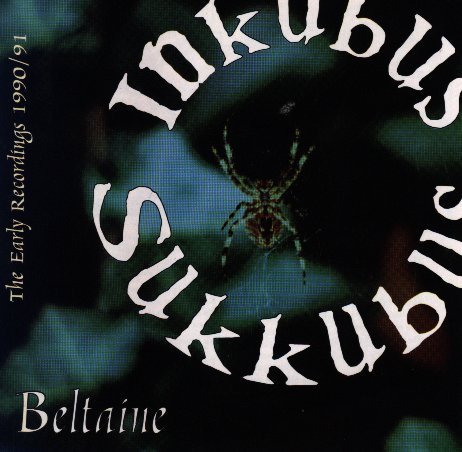 ---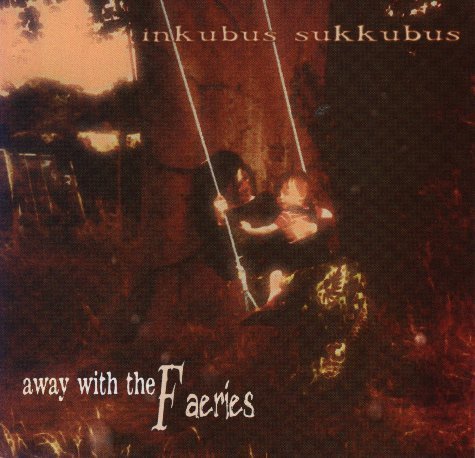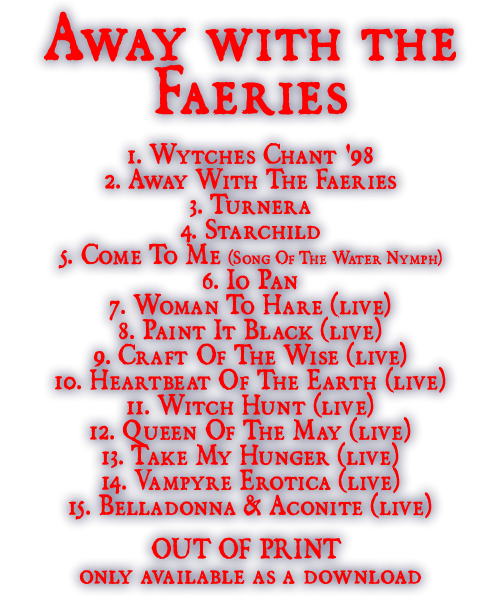 ---
.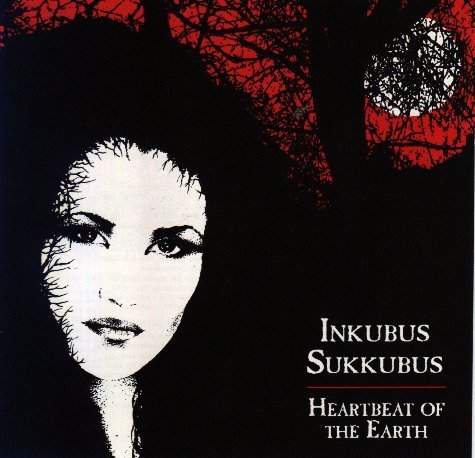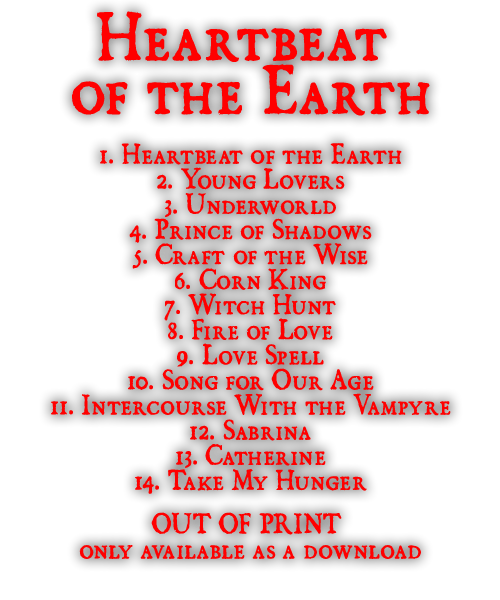 ---
.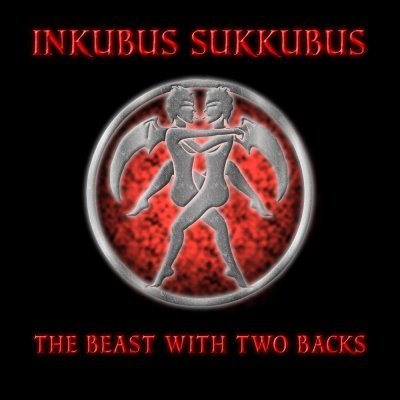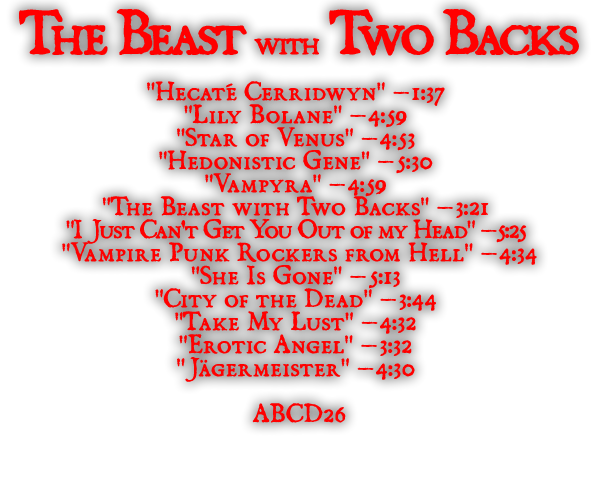 ---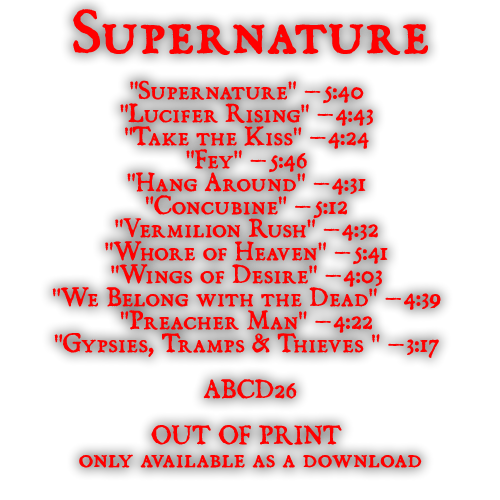 ---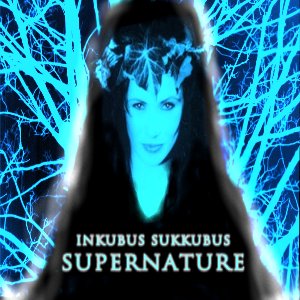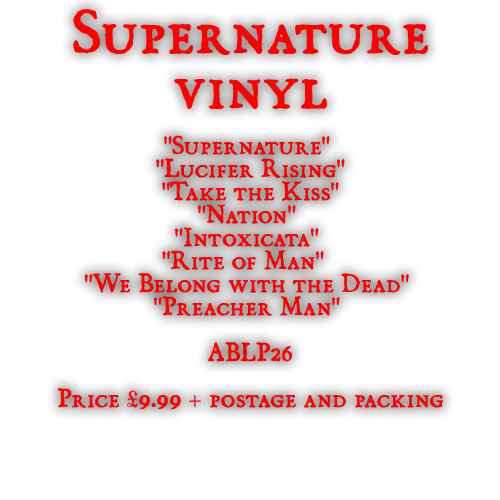 Please note: this is a Picture Disc, and the sound quality of a picture disc is inferior to the sound quality of a regular vinyl recording, and a vinyl recording is inferior to a CD or Mp3. So this Picture Disc does not sound anywhere near as good as the CD, it does however have different tracks.
---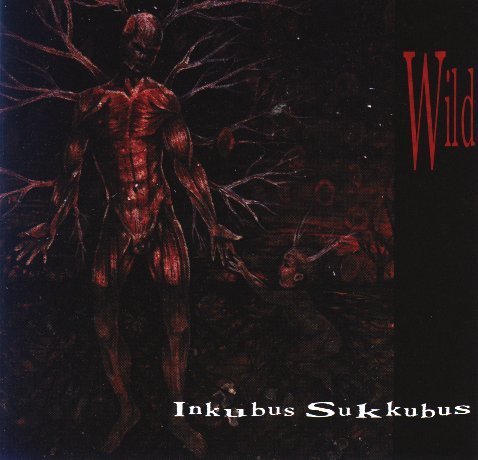 ---
.